PaySii
-
05 January, 2021
-
10 min read
The Future of Financial Services: International Money Transfer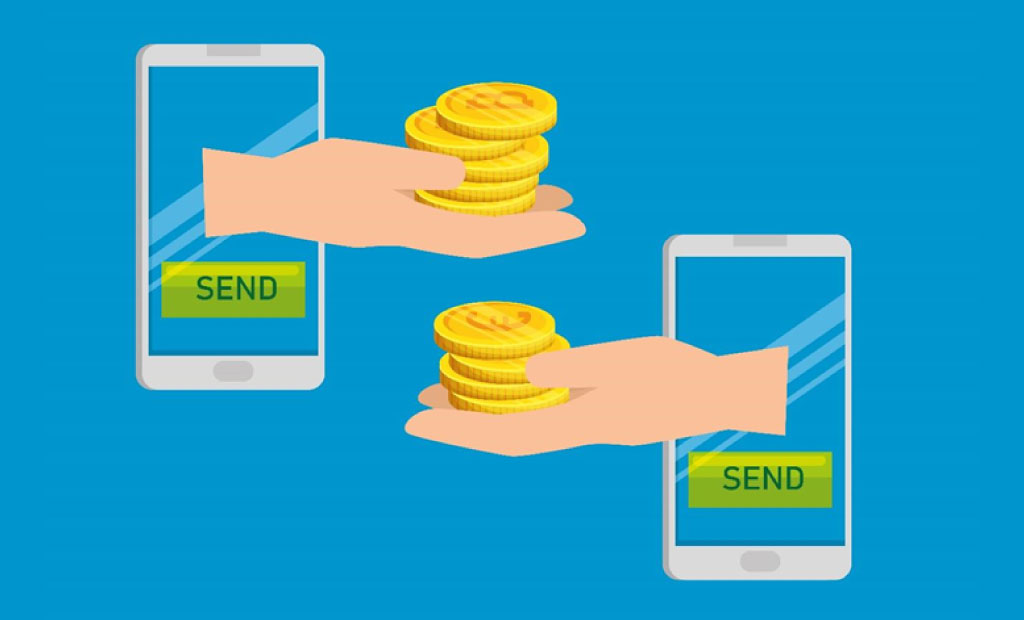 The international money transfer is a competitive and expensive industry, exemplified by a never-ending chain of intermediaries, manual paperwork, and hidden charges. With recent developments over the past couple of years, small businesses, startups, and even mid-sized companies are enjoying faster, convenient and value-added foreign money transfer services.
These are all the benefits which larger corporates, government, banks, etc. have held through their direct access to the institutional foreign exchange market.
Did you know?
The global foreign exchange market is anticipated to grow at a CAGR of around 6% during the forecast period (2020-2025).
The Money transfer operators (MTOs) are considered to be the facilitators of international payment transactions and are defined by the International Monetary Fund (IMF) as follows:
"Money transfer operators (MTOs) are financial companies (usually not banks) engaged in cross border transfer of funds using either their internal system or access to another cross-border banking network."
There are complexities in different currencies and banking systems that make global money transfer different as compared to domestic transfer. Basically, international money transfer is referred to as 'remittances' which is referred to as the sum of personal transfers and compensation of employees. It includes all current transfers in cash or in-kind between the resident and non-resident individuals, independent of the source of income of the sender, as stated by The World Bank.
In 2018, the UK received roughly GBP 4.1 billion in remittances according to the Annual Remittances inflows data, equivalent to 0.2% of its GDP. The World Bank Bilateral Remittance Matrix puts the amount at roughly GBP 3.4 billion and points to Australia and the United States as the largest remittance senders to the UK.
The international money transfer industry has transformed over the past few decades and is still evolving every day. Today, the future of international money transfer is synonymous with wire transfer, online money transfer, mobile devices and well-established instant money remittance platforms.
There are many potential options to rely upon where you don't need to stand in a long queue to send or deposit money. Everything has become more comfortable, fast and affordable for expats who have made global money transfer hassle-free and inexpensive as compared to the process in the past.
In this blog, we will introduce you to 5 key factors that are impacting the scenario of global payments and recreating the future of international money transfer.
Highlighting 5 Essential Factors that are Reshaping the Global Payments Landscape
Influence of technology
Change in demographics globally
Change in client expectations
Change in worldwide trade flows
Shift in currency markets
Today, inventions are the brainchildren of necessity where people want instant remittance. As more and more people are moving overseas for better work opportunities, instant money transfer is experiencing a tremendous upsurge worldwide.
Millions of migrants working abroad are forcing the global money remittance industry to push its boundaries. This is because remittance is considered as the best way to send money overseas. Countries that are receiving high remittances include India, China, Philippines, Mexico, and France.
Did you know?
According to a study by The World Bank, Asia is the biggest recipient of money via various remittance platforms.
Online money transfer firms have handled major portions of remittances where they have ruled the non-banking markets. The best thing about them is that they:
Offer competitive exchange rates
Provide less or no transfer fees
These two things make them the driving force in comparison to banks. Unfortunately, there are no stringent rules and regulations laid for transfer fees. Thus, these companies tend to set charges whatever they feel like. Although, there are several instant remittance service providers with minimal fees while some overcharge in the name of exchange rates.
This system gives the freedom to anyone and everyone to transact, which raises a lot of security issues. Here, you don't need to open a bank account for sending money overseas; thus, there are chances of getting hacked. To avoid such issues, it's necessary to look for a platform that offers the safest transfer options.
All these shortcomings need to be resolved, and there's an urgent need to bring in solutions that make international money transfer super easy.
Looking at the current scenario, the future of international money transfer is bright. With the advent of newer and advanced technology, there are several changes the industry is likely to experience in the coming years. It includes:
Instant, cost-free and safe money transfers
End-to-end data encryption and improved security
Excellent data storage
Acceptance of digital money worldwide
The internet has made electronic deposits and new payment systems easier. Gladly, digital wallets, payment apps, and money transfer specialists have facilitated new levels of delivery speed and exchange convenience to suit the lifestyles and business needs of all citizens. One of the players that kept the world moving is PaySii.
PaySii is a fast, simple, and secure way to send money, in many countries around the world. All you need to send a transaction using PaySii is a bank account, credit card, or debit card. We are authorised and regulated by the Financial Conduct Authority. You can rely on our best-in-class technology that promises to give you the best experience from start to finish whilst using our service.
We are striving hard to give you a smooth banking experience by delivering instantly to countries like Kenya, Bangladesh, Ethiopia, Uganda, Philippines, Pakistan, and Uganda. We have another list of countries you can send money from and to.
We are simply fast, safe, convenient, and affordable. We charge the lowest service fees in the market and guarantee the best exchange rates. We respect the confidentiality of the affairs of all our customers and have a strict refund policy. All you need to do is create your account, and it's not going back. Be assured, your money is safe and secured until it's delivered.
We are here 24/7 with you to support your loved ones even during the pandemic. Use mobile money, airtime and account transfers instead of cash pickup. Opt for a safe and smooth international money transfer platform.
Create your account in few minutes
Sign up for free, and get exiciting offers using referral codes.