PaySii
-
17 February, 2021
-
10 min read
International Money Transfer : Top Review and Tips that will make your Transfer Super Smooth and Easy!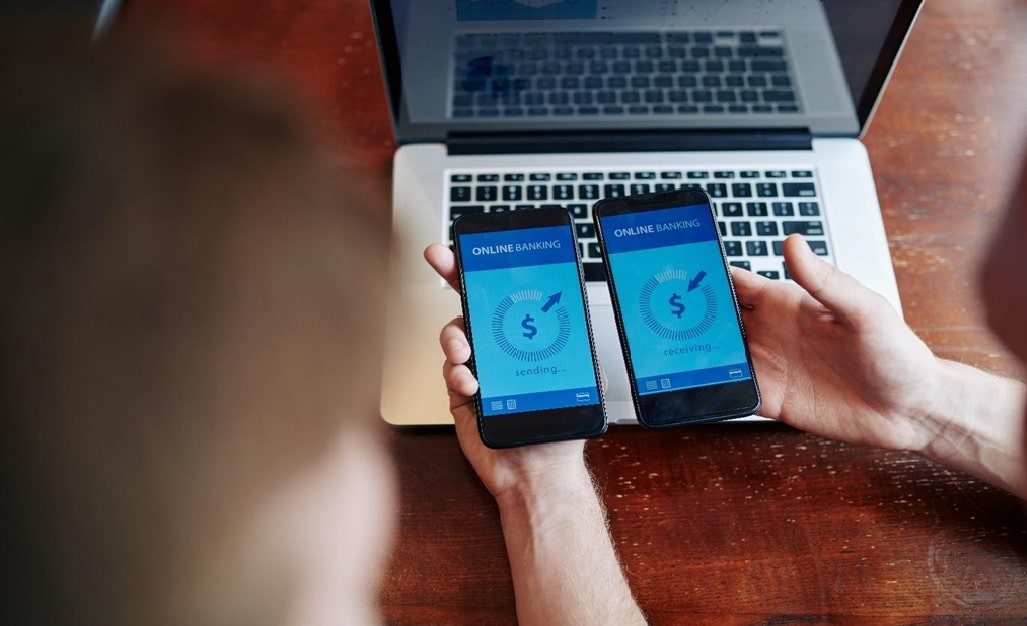 Did you know?
According to Consumer Reports every year, an estimated 6 million households in the U.S. send billions of dollars to relatives, friends, and others abroad.
A laughable hidden fee, exchange rate, double charges, and delays. Does this sound like your last international money transfer?
Banks can and will take away hundreds of your dollars as it makes its way to a foreign land. It is no less than a racket, trust us!
But thankfully, times have changed, and you do not have just one option for your international money transfer. However, more money transfer services mean having more details to scrutinize.
It may seem very simple and straight forward to choose an international money transfer service, but in reality, there are many crucial factors to consider before choosing the service.
Before you transfer money internationally, you need to keep an eye on the exchange rates, fluctuations, and transfer fees very closely.
We give you some very important tips to help you plan well and have a smooth international money transfer.
Let's begin?
Tips to Keep in Mind During International Money Transfer!
Your money transfer majorly depends on how much amount you are transferring, where you are sending the money, and how you are paying the transfer. We give you some comprehensive key tips that include as follows:
Compare and Choose: Make a list of all the options available and compare which method is fastest and cheapest.
Plan in advance: Try to make sure you plan all your international money transfer. well in advance, but if you have to make an emergency transfer, then read this blog till the end.
Don't Rely on your Bank: Banks are a great money transfer service provider when it is done domestically. But when it is about international money transfers, they have the worst exchange rates and have the highest fees.
Say 'NO' to your Bank: When you wish to send or receive money by means of cash, fees can add up, but we have put together some tips so that you can avoid high costs whenever possible.
Find a Reputable Money Transfer Service Provider: You need a reputable money transfer service provider because you do not want any hidden costs, and you even do not want to trouble your recipient as well by paying any unnecessary charges.
Use Risk Management Tools: These tools help you benefit both businesses and individuals when it is about managing currency exposure. There are tools that help you lock up a particular exchange rate for 12 months. So, you do not have to worry about the exchange rate fluctuations.
Stay on Top of Exchange Rate Fluctuations: Exchange rate fluctuates in seconds. So, while transferring your money, timing is something that is the most important. To stay on top of exchange rate fluctuations, you can sign up for the newest market news written by a currency expert.
Know Transfer Limits: You need to be fully aware of the transfer limits of your service provider. The transfer fees majorly depend on the amount you are transferring.
Save on Unnecessary Charges: Do not pay any additional fees to speed up your transfer unless it is really necessary. If your funds do not have to be wired in some hours, in that case, choose a standard transmission process. This will save you money on any unnecessary charges.
Refund Policy: Double-check the refund policy of your service provider. In case during a cash pick up, your recipient is not available to pick up the funds on-time.
Know it All: Ask in detail about all the procedures, liabilities, policies, and alternate options that you may face in situations when your funds are not transferred promptly during the specified date and time.
How to Save Money while International Money Transfer?
Money transfer fees depend on the provider you choose for international money transfers. Your service provider can make money in two ways: by charging you a transfer fee and marking up the exchange rates
Look for Hidden Charges: Read the final print of the charges that could apply to you as well as your recipient. Avoid any surprises for the last moment.
Keep an Eye on the Special Offers: Sniff out all the promotional offers. For instance, no transfer fee on your first transfer. While ideal for limited transfer needs, you might end up with a new preferred money transfer service.
Compare Exchange Rates: Focus on the service providers that can offer you the lowest rates. You can use currency's mid-market rate as a baseline to compare all the rates you are being offered by different service providers.
Send More Money per Transfer: When you send large amounts, service providers may offer you a discount on transfer fees or even waive them off entirely.
Shop Around: The best way is to do a complete and detailed analysis of all the service providers. Comparing transfer fees, rates, and speed is very crucial when you are doing an international money transfer.
Avoid Automatic Transactions: Some international money transfer service providers give you an option to transfer a certain amount automatically every month or so.
Send Dollars to Dollars: It is observed that send dollars to dollars. You can ask your recipient to convert the money into his/her local currency. This is a cheaper way rather than converting the money and then sending it to the recipient. But there are few countries that do not allow receiving dollars. So, make sure your country allows doing so.
So, What is the Best Way to Send Money Internationally?
The circumstances in which people want to transfer money internationally are different; thus, there is no best way to do the same. Mostly, when you use a digital money transfer service provider to carry out your transaction, it is one of the inexpensive ways to send money internationally. It is because the company that you are using to transfer the money has fewer overhead costs.
Pro Tip: Non-bank transfer services offer you a level of transparency that is lacking in the banking world. Before finalizing, you will always know all the exchange rates and any fees that you might have to pay for the transaction.
Looking for a reliable and cheap international money transfer service provider? PaySii is what you need. Get in touch with us and know how we work!
The Bottom Line:
The transfer fees depend on the country where you are sending the money. But international money transfer does not need to be expensive. Countries that have online money transfer are cheaper as compared to the countries that do not allow online money transfers. Avoid using banks for the transfer as they are very expensive and slow. Last but not least, plan in advance so that you can secure the best transfer rates.
We at Paysii are committed to making your international money transfer easy and simple. We have the best-in-class technology that promises to give you the best experience from start to finish whilst using our service. We are fast, safe, convenient, and affordable. We even charge the lowest service fees in the market and guarantee the best exchange rates. Contact us today for your international money transfer needs.
References:
1) https://www.finder.com/international-money-transfers/send-money-overseas
2) https://www.compareremit.com/money-transfer-guide/international-money-transfer-tips/
3) https://www.consumerreports.org/cro/2012/03/the-best-ways-to-send-money-abroad/index.htm
4) https://www.ofx.com/en-au/blog/sending-money-overseas-advice/
5) https://www.choice.com.au/money/banking/foreign-transactions/articles/overseas-money-transfers

Create your account in few minutes
Sign up for free, and get exiciting offers using referral codes.